CHALLENGE
Aston Manor approached us with a brief to create a UK celebratory variant of their popular Kingstone Press Cider. This new edition simply named "Kings" will be exported and exclusively sold in China due to a rise in demand.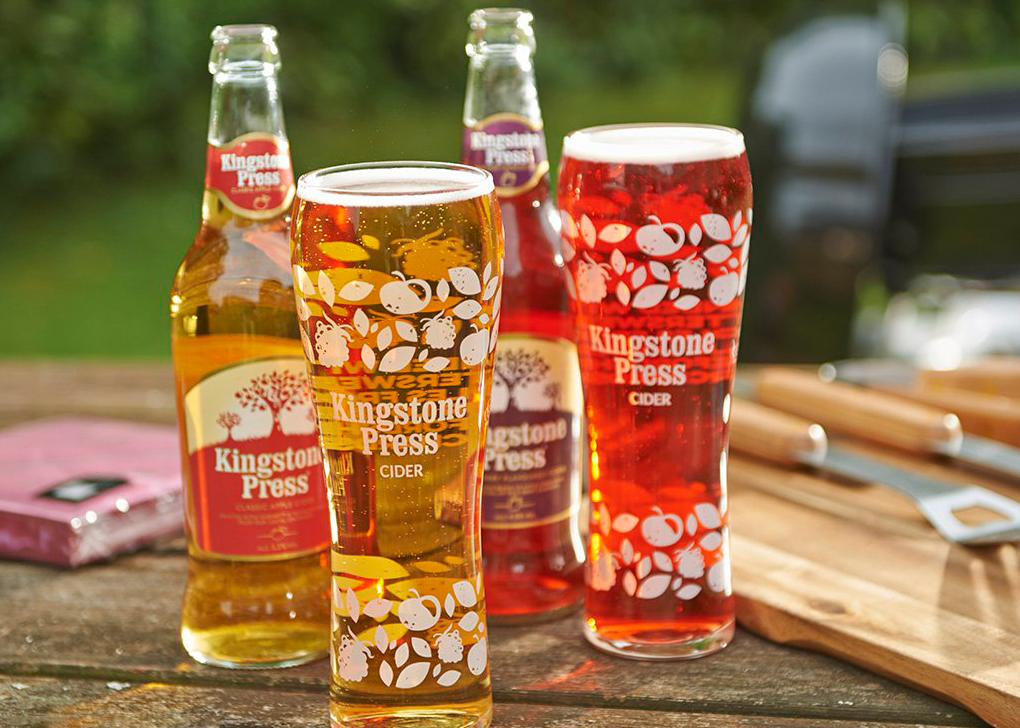 RESPONSE
The starting point for this brief was, "Keep it simple, must feature a prominent Union Jack, must shout British". All three elements, I think we achieved with a touch of gold to add a regal flourish.
As part of the project we also shot some mouthwatering photography, designed supporting marketing material and produced the outer cases... along with some important taste testing of course.
RESPONSE
Our first step was to meet with Niamh, founder of Treat Yo' Self Food Ltd and explain exactly why the printers had rejected their packaging. Needless to say the list was long; unlicensed stock imagery, poor quality illustrations, far too many colours, incorrect dimensions, unscannable barcodes etc... to name a few.
Working together we were able to quickly correct the designs, bringing them up to standard and at the same time offer significant improvements, including the addition of Hero Images for e-commerce.
"Proper! offer a great service, no matter what project I send their way, whether it be small artwork amends or creative design from scratch. Having worked with them on many projects, I couldn't recommend a better agency who are creative, supportive and truly know how to create artwork to spec, for printed packaging."
KATHRYN GOLDSMITH, Ultimate Digital
Request a proper! briefing form
Not sure where to start? or which questions to ask? Don't stress, we've done the hard work for you!... Rest assured that we will process the personal data you have supplied in accordance with our privacy policy.